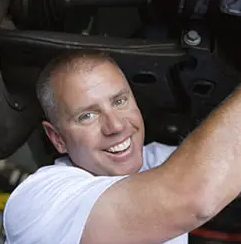 Hi there, thanks for your time visiting my site!
My name is Tim Miller. I come from Denver, Colorado.
Cars are everything to me and they drive me to discover more and more.
When I was a teenager, I often researched and watched on Youtube then asked my dad to fix his car. Of course, he usually refused me, but I still did when he went out. I changed windshield wipers at first, then moved to more complex things. After 1 year fixing my dad's car for free, I have charged a fee whenever he asked me to help him. Hahaha.
Humm…
Me and OBD scanners
I knew incidentally what an OBD scanner was by searching on the Internet. Now I have over 15 years of experience in car repair and using OBD scanners.
With what I know, I think I should share with everyone. That's the reason I created this blog.
As you know, On-Board Diagnostic systems are in most cars and light trucks on the road today.
During the 1970s and early 1980s manufacturers started using electronic means to control engine functions and diagnose engine problems.
If you are a vehicle owner, it's always necessary and useful if you can know your car's problems before it becomes a big bill or dangerous for yourself.
If you are an auto mechanic, it can save you much time in cars' problem diagnosis.
I have some detailed articles if you want to understand fully about the best OBD2 scanners on the market.
We can discuss more if you have any questions for me by just simply leaving your comment below the article or contact me via email: [email protected].
Frank Wisner – Editor
You're standing in the presence of Frank of house Wisner, first of his name, the auto mechanic, the crazy writer, breaker of 10mm, and father of two.
"Wrench" and "Keyboard" are the things that make his life.
"Wrench" is what connects things together, and "Keyboard" spreads knowledge to the whole world.
Unlike his coworkers, he's a fun guy. So, shoot him a message if you have any questions. Have a beautiful day!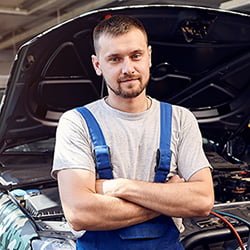 Talk to Frank: Facebook