You need the best OBD2 scanner to be able to scan your vehicles for problems and keep them well-maintained.
OBD 2 scanners are made to perform a variety of tasks, based on the tool you have. In this buying guide, we'll talk all about OBDII scanners to help you pick the right one.
Types Of OBD Scanners
There are two kinds of OBD scanners:
While they both do the same job, they do differ in terms of functionality and compatibility.
OBD1 Vs OBD2 Scanner: Do I Need OBD1 Scanner Or OBD2 Scanner
OBD1 Scanners: These diagnostic tools cover older vehicles, manufactured before 1996. They offer some basic features such as CEL, smog tests, sensors tests, etc.
OBD1 scanners are considered obsolete now as they were not widely accepted due to their limitations.
OBD2 Scanners: OBD2 scanners cover modern cars, manufactured in and after 1996. They offer more functionalities, a proper standardized system, wide coverage, and even wireless connectivity.
In short, OBD2 scanners reign over OBD1 scanners in every aspect. The best OBD2 scanner will allow you to perform a variety of functionalities including complex jobs.
Go for an OBD2 tool if your car supports it (1996 or later model). If you have an older vehicle, then your only option is to choose an OBD1 tool.
OBD2 Scanners
OBD1 Scanners
Cars Supported
- Cars manufactured in 1996 and later (OBD2 compliant).

- Some electric cars and trucks manufactured in 1996 and later are also compatible with OBD2 scanners.

Cars manufactured before 1996 work with obd1 scanners.
Diagnosis
Fully automatic
Semi automatic
Features
- Read and clear engine trouble codes, show results in graphical form, perform freeze frame.

- Can show live results, perform bidirectional tests, and read most systems.

- Check actuator shorts and sensor problems.


- Find engine issues.

- Display trouble codes.

Interface
Universal specific (a single scanner is compatible with many car brands)
Manufacturer specific (compatibility issues are at large).
Years Used
1996 and after.
Supports older cars from 1991-1995.
Standard
Federal Standard (Standardised to support modern cars)
California Standard.
Connectivity
Corded, Bluetooth, WiFi.
Corded.
Read more: OBD1 vs. OBD2: Definite Interpretation and Comparison
3 Types Of OBD2 Scanners: Code Reader, DIY Scanner, Professional Diagnostic Tool
Now that we know OBD2 scanners are better than OBD1 scanners, let's get to know more about them.
Code Reader
A basic code reader offers beginner lever features. It can help you read and clear engine codes, perform smog tests (inspect a car's exhaust), and freeze frame (store data related to emission system faults).
It also has a DTC lookup feature that helps understand codes.
DIY Scanner
DIY scanners are faster and also offer wireless connectivity. They offer all the features offered by basic readers and some more. They are said to be suitable for DIYers or car owners who want to solve car issues on their own.
With DIY diagnostic tools, you can perform fuel tests, gauge pressure levels in the engine, export data to a computer using USB cable, etc.
You can customize the dashboard of the scanner to save time. DIY scan tools are said to be easier to use as they also offer graphs. Moreover, some devices may also offer advanced features such as ABS and SRS.
Professional Diagnostic Tool
These devices are expensive as they are made for professionals including mechanics and car shop owners.
They offer almost all the features you can think of including battery testing, steering angle, oil change, etc.
It's made to run faster but may be quite complicated to use as it's designed for people who are well aware of cars and internal systems.
Should I Take A Code Reader, A DIY Scanner, Or A Professional Diagnostic Tool?
Each scanner has its own pros and cons.
Code Reader: It's suitable for users who want to perform basic functions. It's affordable and easy to use, hence can be a good pick for new users.
DIY Scanner: It's suitable for users who want to perform a mix of advanced and basic functions. It's easy to use but can be a little expensive.
Professional Diagnostic Tool: It's only suitable for professionals as it offers some complex features that a layman may not understand. Plus, it's also very expensive.
The right option depends on your budget and your needs. However, remember that features differ from unit to unit, i.e: not all DIY scanners offer the same functionalities.
The Best OBD Scanner Brands
1) Bluedriver
If you want a scanner that is cross compatible and supports a wide range of smartphones (Android and iOS) then Bluedriver is the ultimate choice.
It might not offer the best-advanced features but it allows you to turn your phone into a live scanner.
You can read codes and see live data on your phone by using Bluedriver tools.
Best Bluedriver OBD2 Scanner:
BlueDriver Bluetooth Professional Scanner: It offers a variety of features including CEL, pressure gauge, graphs, RPM, fuel, dashboard customization, data exporting and more.
The scanner supports all phones and devices that have a Bluetooth feature.
2) ANCEL
ANCEL has introduced a wide range of OBD2 scanners. The company offers long warranties on most products and is known for its excellent customer service.
You can find OBD2 automotive diagnostic tools ranging from basic to professional.
Top ANCEL OBD2 Scanners:
ANCEL AD310: It provides plenty of basic features such as CEL, MIL, freeze frame data, O2 sensor test, and smog test. However, it may not be suitable for some users as it's corded.
ANCEL AD410: You can check for leaks and keep tabs on the fuel tank with this OBD2 scanner. It's easy to use and quite reliable as well.
3) AUTEL
Autel is a popular name when it comes to diagnostic tools. It offers a wide range of products, each offering unique benefits.
Best Autel Scanners:
Autel AutoLink AL319: It's a basic code reader that can diagnose fault codes very quickly. You can check CEL, perform freeze frame, I/M readiness, and watch live PCM data using this scanner.
Autel MaxiCheck Pro: This tool is suitable for professionals. It advanced features such as reading and clearing ABS/SRS related codes, reset oil light, see and clear DPF codes, battery management, SAS, and EPB.
4) Launch
Launch may not be the most popular name out there but it is slowly climbing the success ladder. Its products are known to be durable and easy to use.
Best Launch Scanners:
Launch Creader 3001: If you wish to save money by reducing trips to a mechanic then get this scanner. It is a basic code reader that offers CEL codes, DTCs, live data, and freeze frame data. It will also let you do EVAP and O2 monitor test.
LAUNCH Creader VII+: This Launch tool is one of the best OBD2 scanners available. You can check ABS, SRS codes with this scanner and ensure that the airbag and tire traction systems work properly.
Launch X431 V+: If you are looking for a professional Launch scanner then consider X431 V+. It offers premium features such as ABS bleeding, SAS, IMMO, EPB, Oil reset, DPF, BMS, ECU coding, ETS, injector coding and bidirectional features, too.
5) INNOVA
INNOVA is another innovative company that manufactures top-notch OBD2 scanners.
Best Innova Scanner:
Innova 3150f Code Reader: It allows users to check for ABS and SRS faults, reset oil light, and perform battery initialization in addition to other basic and advanced features.
5) VXDIAG
It's not a top brand but its products are quite reliable. They are known for durability and ease of use.
Best VXDIAG Scanner:
VXDIAG VCX Nano Programming Tool: It's an advanced tool that allows you to check for CEL codes, reprogram a car, perform various tests, check for DPF faults, and perform brake bleeding.
6) FOXWELL
FOXWELL OBD2 scanners can be a good choice if you want a product that offers good results.
Best FOXWELL Scanners:
FOXWELL NT301: With this OBD2 scanner, you can read/clear CEL, freeze frame, perform o2 sensor, and fuel pressure test, etc.
FOXWELL NT650: People looking for powerful OBD2 scanners that can take care of advanced features can get this one. It offers plenty of advanced features such as ABS, SRS, EPB, actuator tests, brake bleed, camshaft gear learning, DPF, BRT, and TPMS.
7) JDIAG
You might not have heard of this brand but it's fast becoming a global icon. It offers excellent customer support and has a growing range of products.
Best JDIAG Scanner:
JDIAG 101: This scanner lets you check engine codes with some advanced features such as DTC, I/M readiness, and freeze frame.
8) TOPDON
This company is known for making reliable basic and advanced tools. Its products are affordable and very durable.
Best TOPDON Scanner:
Topdon OBD CAN Elite: With this OBD2 scanner, you can read and clear ABS/ SRS codes in almost 24 car brands. It offers free updates for 1 year and covers all basic functionalities as well.
OBD Scan Tools For Specific Vehicles
While the best OBD2 scanners are made to support a wide variety of brands, some may work best with specific brands. This is why it may be a good idea to pick an automotive tool according to your car brand.
1) BMW Scan Tool
It can be daunting for conventional OBD2 scanners to offer good connectivity and features for a BMW.
This is why you'll need a BMW specific scanner. Some good options include:
● Carista OBD2 Bluetooth BMW Scanner: Carista is a popular OBD2 scanner that covers 1996 and newer BMW models. It comes with an app of its own which is free to use for the first month.
The tool may be a little expensive but it's quite reliable and is known to produce quick results.
You can check for ABS codes, wheel problems, SRS issues, key programming, with this beauty.
● iCarsoft i910: This is another BMW specific OBD2 scanner that offers many basic and a few advanced features. It can fix ABS and SRS related issues in your BMW with this scanner and also perform key programming to enhance security.
With this scanner, you can also calibrate steering sensors and measure tire pressure. Plus, it offers some basic features as well.
2) AUDI Scanners
Audi is a luxurious brand that's known for its amazing performance. You will need a high-quality scan tool to support it. Here are some good options:
● Xtool VAG401: This OBD2 scanner supports most Audi models. It covers most systems and also offer all basic features.
3) Ford Scan Tools
If you own a Ford then look at these amazing Ford-specific OBD2 scanners:
● Innova 3040e OBDII Live Data Code Reader: This scanner is a good fit for most Ford models. It offers a variety of features including live data, engine light problems, battery performance, I/M readiness, freeze frame, etc.
Moreover, you can also enjoy a few advanced features such as ABS code reading and oil reset.
● Autophix 7710 OBD2 Automotive Diagnostic Scanner: If you own a FORD manufactured between 1996-2017 then this scanner can be an excellent choice.
It offers premium functions such as TCM, PCM, EPB, ABS, SRS, TPMS, DPF, and intake air throttle valve.
It also covers all basic features.
4) VW Scan Tools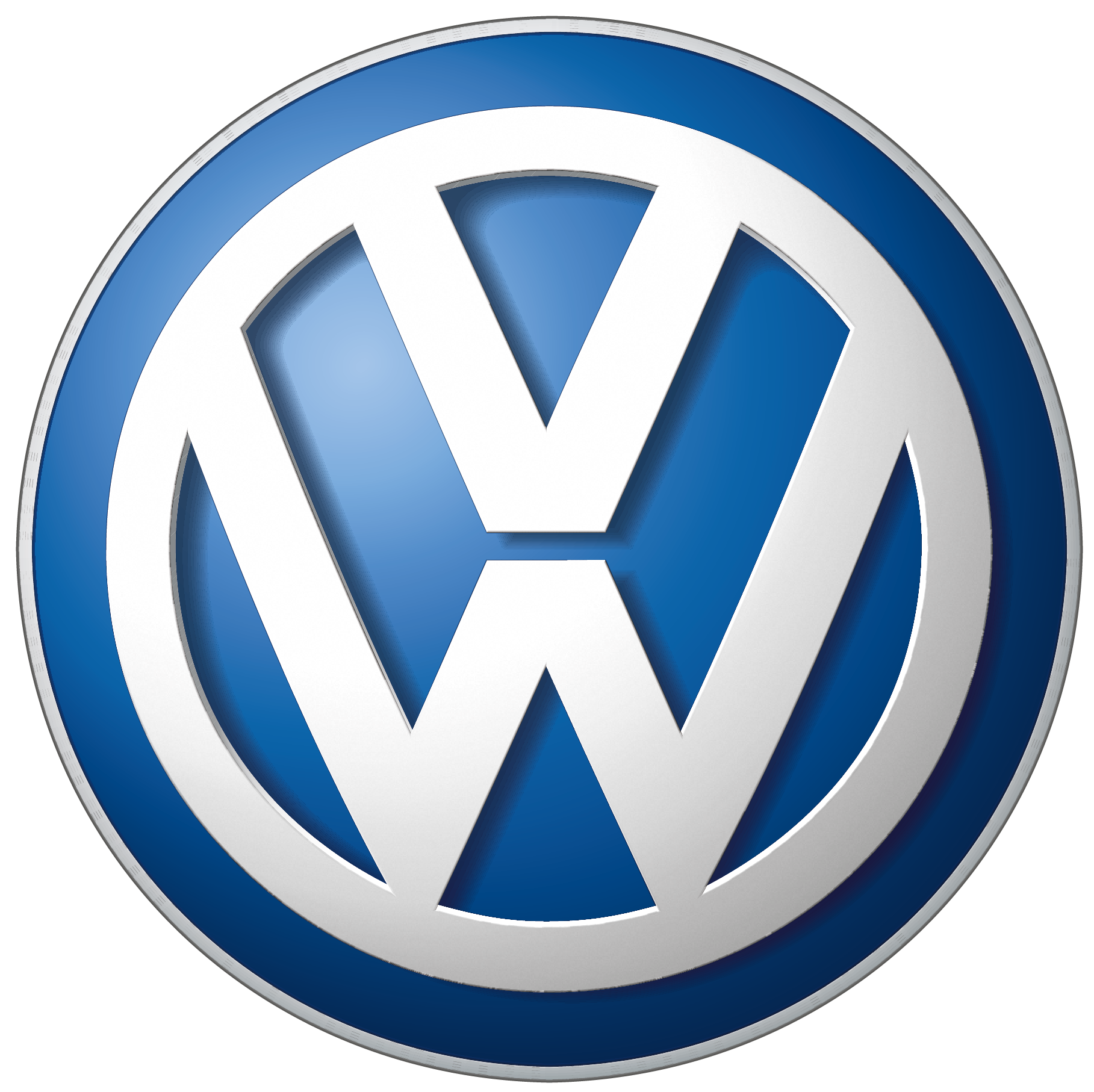 VW is one of the most luxurious brands but sadly, not many scanners can support this brand. Here are some good options to try:
● Xtool VAG401: This OBD2 scan tool supports most VW models made between 1996 to 2016. It offers many useful features that will help you keep your vehicle in top-notch shape. You can reset SRS light, perform actuation tests, reset oil-light with this beauty.
● With this tool, one can check TP position, reset brake pads, reset oil, ABS and SRS lights. It supports a wide range of VW models as it's tailor-made for the brand.
5) Toyota Scan Tools
Since Toyota is among the most popular brands, most tools will support Toyota models, however here are some of the best options:
● BAFX Bluetooth Toyota Scan Tool: It supports most OBD2 supported Toyota cars. The highlight of this tool is the wireless connectivity it offers. You can connect the scanner to an Android phone via Bluetooth and perform basic features such as checking engine codes, perform smog and sensor test.
● GM Scan Tools: People with GM models should look at these OBD2 scanners as they are reliable:
● iCarsoft i900: This scanner will let you read and clear engine codes, display live results, freeze frame, and complete system diagnosis as well.
It supports most GM cars manufactured in and after 1996.
6) Heavy Duty Truck Tools
Very few diagnostic tools cover heavy duty trucks. This is why you will need a tool that is specifically designed for big trucks.
Here are some good options:
● ANCEL HD510 Heavy Duty Truck Scanner: It supports a wide range of heavy-duty trucks that are OBD2 compliant.
It can perform functions such as CIN, CVN, smog, CEL, I/M readiness, VIN, DTC lookup and battery status.
OBD2 Bluetooth Adapters For iOS, Android, and Windows Devices
Cordless tools are popular due to the ease they offer.
Let's look at some of the best Bluetooth adapters for various platforms:
Bluetooth Scanners For Android:
● BAFX Bluetooth Toyota Scan Tool: This scanner might not have an app of its own but it supports various third-party apps like Carista and Scan Master.
It supports almost all Android phones running the latest version. The scan tool is known to form solid connections and works quickly as well.
It offers a bunch of basic features such as CEL, smog test, graph sensor readings and data logging.
● OBDLink MX OBD2 Bluetooth Scanner: This scanner supports both Windows and Android phones. With it, you can check and clear engine codes and use a few advanced features on FORD and GM brands only.
It comes with an app of its own which is free to download.
Bluetooth Scanners For iOS:
● Bluedriver Bluetooth Professional OBDII Scan Tool for iOS & Android: This is one of the few OBD2 scanners that support both Android and iOS platforms. With it, you can check ABS and SRS fault codes along with many other basic functionalities.
● Veepeak OBDCheck BLE OBD2 Bluetooth Scanner for iOS and Android: This OBD2 scanner supports both Android and iOS phones. Veepeak BLE allows users to see live data, perform smog, and CEL with several basic features.
Bluetooth Scanner For Windows:
● OBDLink LX OBD2 Bluetooth Scanner for Android and Windows: If you have a Windows phone then OBDLINK LX will work best. It is known for strong connections and offers features such as read/clear CEL codes, freeze frame, etc.
ABS, SRS, Engine, Transmission Or Bidirectional Scan Tool?
As mentioned earlier, one scan tool may not be able to cover all systems. This is why it is important to be clear about what you want in a scanner.
Here is a list of scanners that are suitable for specific functions:
ABS: The best scan tool to read and clear ABS codes is Autel MaxiLink ML619. It can quickly check ABS and give reliable codes with easy to understand explanations.
You will have no trouble in understanding the code. The system will also help you solve the problem so that you can keep your car well-maintained.
SRS: Launch CRP129 is excellent at finding airbag deployment problems. It is one of the most important features when it comes to safety as issues with the SRS can be fatal and lead to major injuries in case the car gets into an accident.
This tool is equipped to scan the SRS and help you reset the SRS light after you have solved the problem.
Engine: AstroAI OS320 is a complete tool that can identify and help you solve a majority of engine-related codes.
It is easy to use thanks to a unique LED system that makes diagnosis fun:
The red light means no problems found.
The yellow light refers to a pending code.
The green light indicates a fault detected.
Transmission: Autel MaxiDiag Advanced MD808 can be a good pick if you want to read the transmission system.
It offers top-notch transmission options such as live transmission data, speed displays, wheel rotation, fuel usage, etc.
Bidirectional: Very few scan tools offer this feature as it's mostly found in professional scanners.
This feature allows you to request the control module to perform a specific function. With this feature, you can perform system, actuator, functional and inspection tests.
Get your hands on LAUNCH X431 HTT if you want to run bidirectional tests. It offers actuator testing, gearbox matching, suspension matching, gear learning, etc., making it the best OBD2 scanner for bidirectional testing.
Things To Consider Before Buying An OBD2 Scanner
Before buying an OBD2 scanner, it is important you look into certain things. It will help you make the right decision:
Price Range:
Since there are plenty of options available, it is wise to set a price range first. Basic code readers are the cheapest and can be bought for as low as $10. DIY scanners can be expensive, at about $70 and professional tools can cost a few hundred dollars.
In addition to the cost of the tool, also consider the cost of the app if you're buying a cordless device. Some tools only work with paid apps.
Update:
Most reliable manufacturers offer yearly updates to ensure the scanner continues to work with newer models. However, updates can also often be costly so pay attention to this factor as well.
Some scan tools come with free lifetime updates while some offer free updates for the first few years only.
Other than this, ensure the process is easier. Most scan tools require the internet to update but some can be very complicated.
After Sale Service And Technical Support:
Technical support is crucial when you buy an OBD2 scanner. You need the company by your side to ensure there are no issues.
Go for a brand that is known to be professional. Some companies offer poor customer service and can make it difficult to avail warranty. You do not want to work with such manufacturers so choose carefully.
Other than this, make sure to buy a scanner that supports your vehicle and offers all the features that you need. Also, remember that some features may only work if you use a specific app. Hence, do a bit of research before you pick one.
The Bottom Line
This is all you need to know in order to pick the best OBD2 scanner for your car. Make sure that you understand the scan tool thoroughly before buying.