OBD1 system is the first known self-diagnosis system, but it did not find much acclaim. Hence, we got OBD2.
Let's get to know all about OBD2 and why it is a popular diagnosis system out there.
What is OBD2?
OBDII allows users to gain control of the car's engine. It helps to find faults in the engine and other parts of the vehicle.
The system was introduced in 1996 and supported all 1996 and newer cars. It's also found in most minivans and trucks.
It helps to diagnose a vehicle's engine and shows engine codes to identify performance issues.
Why OBD-II technology?
The plug of OBD2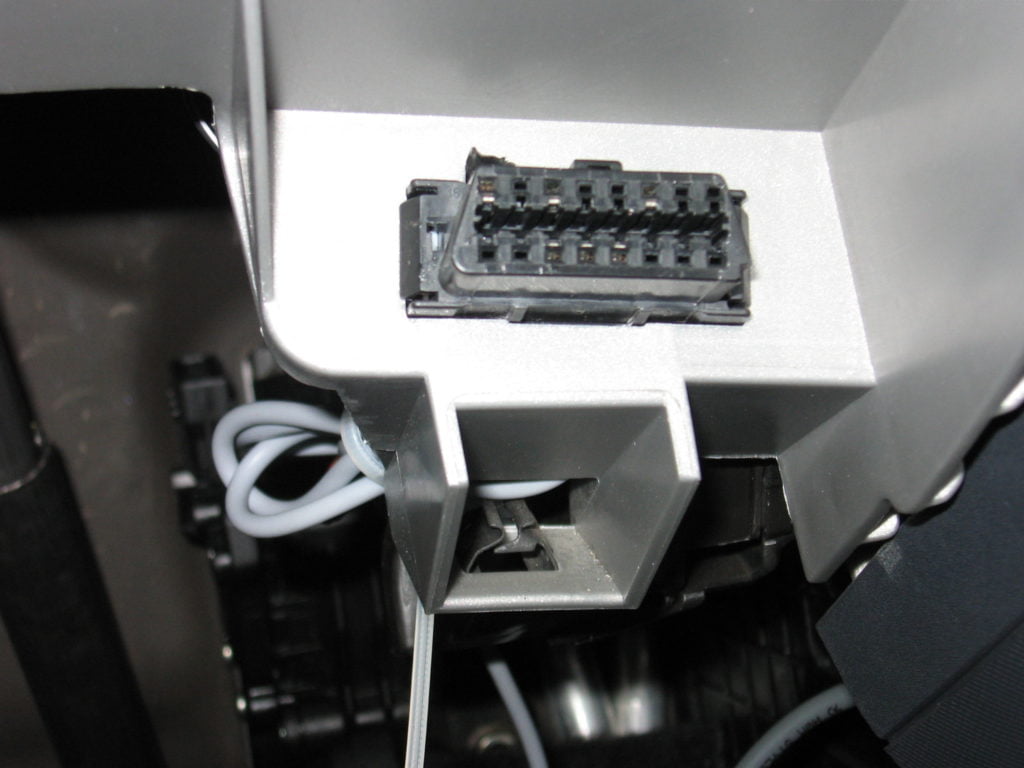 Credit: wikipedia.org
According to reports, the main aim of OBD1 was to keep the environment pollution free by minimizing the "emission" produced by vehicles.
This was in sync with the aim of the Environmental Protection Agency, but the system failed to produce good results. Hence we got OBDII.
OBD-II provides a universal method to perform an emission test and makes sure that a car passes OEM standards. Most OBDII scanners can perform smog tests, but this is not all that OBDII scanners are popular for.
They can find and solve complex problems by identifying issues and also suggesting solutions.
OBD2 explained – A simple intro
Credit: https://www.csselectronics.com/pages/obd2-explained-simple-intro
OBD-II diagnostic connector
OBD2 compliant cars have a diagnostic connector that you plug into the scanner. It is usually found in the following places:
Under the dashboard – underneath the steering.
Under the glove department.
A few feet away from the car's centerline.
It's best to ask an expert or look at the manual if you cannot find the connector.
OBD2 protocols
There are 5 protocols in an OBD2 system. Different cars have different protocols which is why you need to understand what a protocol is and how to proceed with each.
Typically, there are two types of connectors: A and B.
Type A connector consists of 16 teeth that are located in two rows in the opposite direction. There are 8 connectors (teeth) in every row that sandwich a single tongue.
Type B connector has 15 teeth. They sandwich the tongue in two parts and look visually different.
| Protocol | Where is it found? |
| --- | --- |
| SAE J1850 VPW | It is used by Ford. |
| SAE J1850 PWM | This is used by Common Motors. |
| ISO 9141-2 | You will find it in Asian, Chrysler, and European cars. |
| ISO 14230 KWP2000 | This is also common in Asian vehicles. |
| ISO 15765-4/SAE J2480 (CAN) | This is relatively new. You will find it in newer cars manufactured after 2008 in the U.S. |
OBD2 codes
Here's how OBD2 codes look like and mean:
Powertrain codes
P0xxx – Generic
P1xxx – Manufacturer-specific
P2xxx – Generic
P30xx-P33xx – Manufacturer-specific
P34xx-P39xx – Generic
Chassis codes
C0xxx – Generic
C1xxx – Manufacturer-specific
C2xxx – Manufacturer-specific
C3xxx – Generic
Body codes
B0xxx – Generic
B1xxx – Manufacturer-specific
B2xxx – Manufacturer-specific
B3xxx – Generic
Network communication codes
U0xxx – Generic
U1xxx – Manufacturer-specific
U2xxx – Manufacturer-specific
U3xxx – Generic
You can follow the chart to know what code is related to the network, body, chassis, or powertrain module.
OBD2 PIDs
| PID (hex) | Description |
| --- | --- |
| 01 | MIL status and number of DTCs |
| 02 | Freeze DTC |
| 03 | Status of the fuel system |
| 04 | Engine load (calculated) |
| 05 | Engine coolant temp |
| 06,08 | Short term fuel trim (bank1), short term fuel trim (bank 2) |
| 07,09 | Long term fuel trim (bank1), long term fuel trim (bank 2) |
| 0A | Gauge fuel pressure |
| 0B | Intake manifold absolute temp |
| 0C | Engine RPM |
| 0D | Vehicle speed |
| 0E | Timing advance |
| 0F | Intake air temp |
And many more.
OBD2 applications
OBD2 port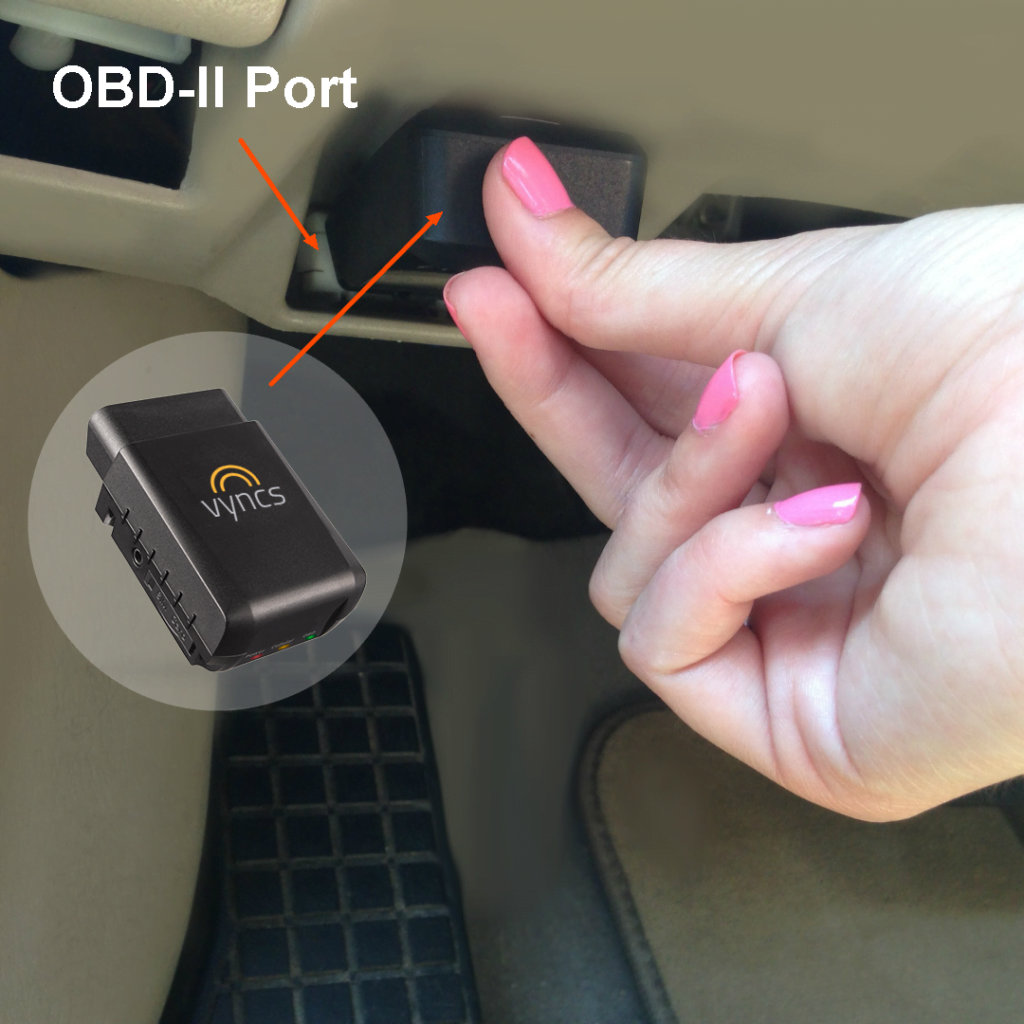 Credit: wikipedia.org
OBD2 cable scan tools
There are a plethora of corded OBD2 scan tools on the market that allow you to diagnose your car's engine. They offer easy connectivity but it's important to pick one with a long and reliable cord.
Once connected, the scanner will take you to the home screen where you can navigate the menu.
Cable scan tools can perform the following functions:
Set ECU parameters.
Check ABS, SRS faults.
Access and control other important modules of the car.
Perform programming.
Show real-time data.
Bluetooth OBD2 scanners
These scanners are cordless and support Android or iOS devices with Bluetooth functionality. You can control them with the help of mobile apps that may be paid or free.
The features you can perform largely depend on the app used to run the tool.
PC-based OBD2 software
Some scanners can be operated via computers. For this, you will need a USB cable that connects the computer to the scanner.
The process is quite simple:
Download and install the required software on your PC.
Connector the scanner with the help of a USB cable.
Run the software and follow the on-screen instructions.
Data loggers
Data loggers can record data on SD cards. Most tools let you record data while the car is moving as such information is more secure.
This includes GPS data, DTCs, speed, etc. You can take this data to experts for advice and also keep a record of it.
Emission testing
It is mandatory for all vehicles in the US to pass the emission testing before hitting the road.
Many OBD2 scanners can run emission tests to help you gauge if your vehicle is ready to pass the test. It helps ensure you never get into legal troubles and your car continues to meet the set standards.
Driver's supplementary vehicle instrumentation
The OBDII interface has introduced vehicle instrumentation for enthusiasts who want to go deeper and access complete vehicle data.
With a driver's supplementary vehicle instrumentation software, one can diagnose fuel economy and other more advanced parameters.
10 OBD2 service modes
The 10 OBD2 service modes are:
Service $01: Identifies what powertrain information is available to the scanner.
Service $02: Shows freeze frame data.
Service $03: Displays emission-related trouble codes stored. It is a 4 digit code that identifies a fault.
Service $04: Helps clear emission-related diagnostic information including clearing stored pending/confirmed DTCs and Freeze Frame data.
Service $05: Shows oxygen sensor related data.
Service $06: It requests for onboard monitoring test results both for continuously and non-continuously monitored systems. It consists of a minimum value, a maximum value, and a current value for every non-continuous monitor.
Service $07: It requests for emission-related diagnostic trouble codes found during the last or current completed driving cycle.
It also detects the "pending" diagnostic trouble codes found during the last or current driving cycle for emission-related components.
Technicians often use this service to perform repairs on a vehicle by clearing diagnostic information.
Service $08: Enables the off-board test device to access onboard system operations, components, or tests.
Service $09: Collects vehicle information such as VIN (Vehicle Identification Number).
Service $0A: It contains stored emission-related "permanent" diagnostic trouble.
FAQs
❓ Does My Car Have OBD-II?
💡 To confirm if your car has an OBD-II system, check for an OBD2 port under the dashboard. Almost all 1996 or later vehicles have an OBD2 system.
❓ How Can I Use the OBDII System?
💡 You will need a scanner to be able to make use of the system. Make sure to pick a scanner that offers all the features that you need since what you can do with a tool differ from unit to unit.
Once you have a tool, all you need is a connection (wireless or wired) and you will be able to see information about your vehicle. You will be able to perform various tests and even get rid of the CEL on your own.
Choose a reliable app to ensure you have no trouble in using the tool and getting the desired results.
Bottom line
OBD2 system is the currently used computer system found in vehicles. It helps keep the car in good shape by finding out problems in it. However, OBD-III is in the pipelines and may soon hit the shelves but, for now, OBDII is ruling the charts.